Survivalism
Edit
Feeling hungry? Have the insatiable urge to feed?
Surviavalism is an alternate reality game made by Swinburne students which you can play right here on campus!
Sign-ups for the game begin the 16th of April, and you can join by simply liking the Facebook page, http://www.facebook.com/SurvivalismCommunity and awaiting instructions from The Benefactor.
For rules about how the game is played and information on the world check out:
http://survivalism.wikia.com/wiki/Rules
.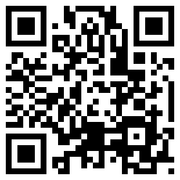 Any further questions can simply be directed to The Benefactor on Facebook.
In order to play Survivalism, you will require a smart phone, or a device that can read QR codes. See picture to the right.
Good luck, we hope you all survive,
The Survivalists
Useful Links
Edit
FAQ
Community content is available under
CC-BY-SA
unless otherwise noted.